NO SUCH THING AS A CUSTOMER, BECOME PART OF OUR FAMILY!
We believe in creating the greatest coffee experience for everyone and in supporting our coffee family beyond wholesale supply.
From neighbourhood coffee shops in Hertfordshire to the best bakeries in London, we have the greatest privilege of working with so many wonderful and talented people and sharing with them our love for this industry. Take a look below where to drink Campbell & Syme coffee and possibly meet the nicest coffee people.
BEAN + BREW
If you find yourself in Wood Green make sure to visit our friends at Bean + Brew who serve the most delicious coffees around and always welcome you with the biggest smile. The filter rotation is always seasonal and you can take beans home with you too. In summer they make their own deliciously juicy cold brew, best one we've had for sure!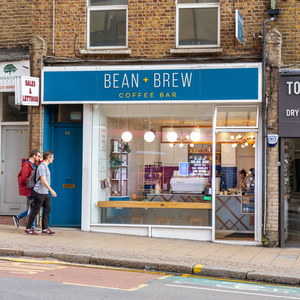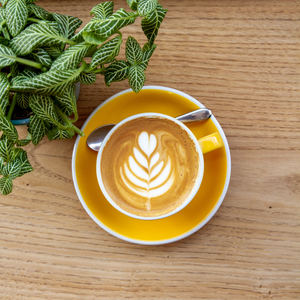 CUT THE MUSTARD
180 Franciscan Rd, London SW17 8HG
The most buttery and crispy pastries, pillowy sourdough and banging coffee. Jimmy who is behind the project is also probably the most hardworking and positive person we know with (what seems like) unlimited energy, pouring his all heart into the bakery. We are so lucky to have them as part of our wholesale family!
Personal recommendations? Porridge loaf, hazelnut croissant & oat flat white!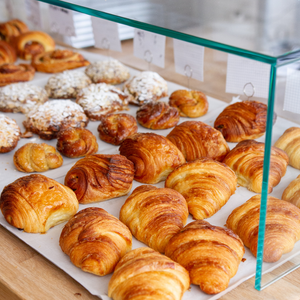 FRED & GINGER
38 High St, Kings Langley WD4 9HT
125 High St, Berkhamsted HP4 2DJ
James & Alfie run two fantastic cafes in Hertfordshire. Their work and passion became an inspiration for many people. They have been with us on the coffee journey from day one and for that we will be forever grateful. They are genuinely the friendliest bunch! Serving coffee all day long using bespoke F&G blend, alongside food that tastes as good as it looks. They have shops in Kings Langley and Berkhamsted, both well worth a visit.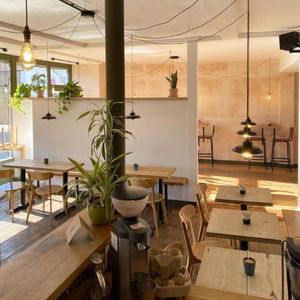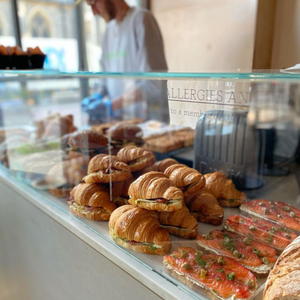 FRINGE + GINGE
72 Northgate, Canterbury CT1 1BB
Fringe + Ginge AKA Olivia & Alfie put their hearts in their place and once you enter you cannot help but love them! It's a magical place filled with special touches (don't leave without coffee & stroop), amazing coffee and delicious treats. Once you visit F+G you wish they were your local cafe. Liv we will forever miss you in our team but we are super proud.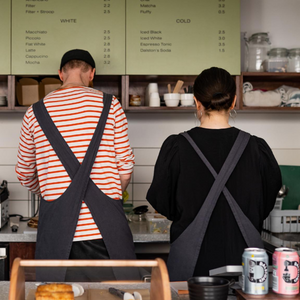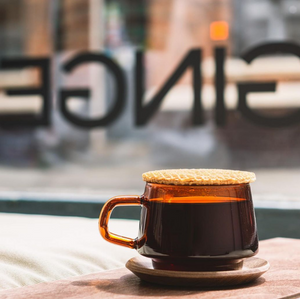 HOURGLASS COFFEE
263 Green Lanes, Finsbury Park, London N4 2UX
Visit their airy & spacious cafe situated near Clissold Park for a cup of coffee, tea or a delicious bite to eat or have a chat with the charmers Bob or Sam. As if great food & drinks are not enough, the regular evening yoga classes are hosted there too. This place is everything a community-focused cafe should be!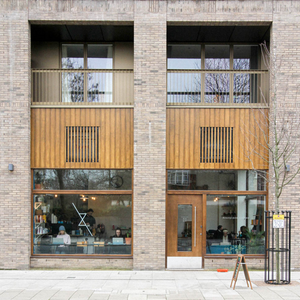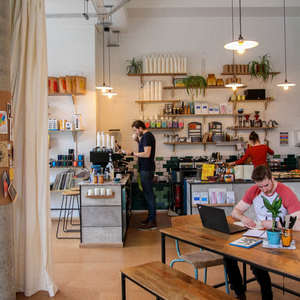 HOLLOWAY MODEL BAKERY
Holloway model bakery is a second project of Michelle Eshkeri who opened Margot Bakery in 2016 and is also an author of the Modern Sourdough cookbook.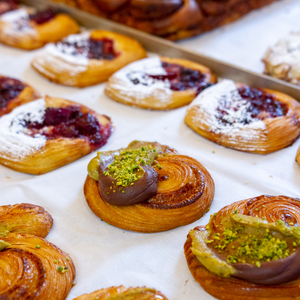 MARGOT BAKERY
121 East End Rd, London N2 0SZ
One of the best of the bests. Margot bakery making our beloved East Finchley the place to make a pilgrimage to (if you're not lucky to be a local) for their true sourdough wonders. Honestly the weekends wouldn't be the same without a solid dose of Margot goodies. We call them carb Saturdays and here's how it goes: start your day with a seasonal pastry (couple from this year must be highlighted such as strawberry & fig leaf custard or quince & hazelnut), for lunch we have an option of the egg & mayo bun or savoury feta & greens pastry and for afternoon treat there's always some space for the best ever cinnamon bun.
PROFILE COFFEE
1b Highbury Park, London N5 1QJ
Profile coffee might be a new kid on the block in Highbury area but they very quickly gained a huge popularity with the locals and became a destination for coffee lovers who find here constantly changing coffee offering in a beautiful, light and welcoming space. It is a space to enjoy exceptional coffees.

Personal recommendation? It might sound bit boring but order an espresso, sit on the bench outside and take a moment to appreciate it. It will be one the the best ones you've had.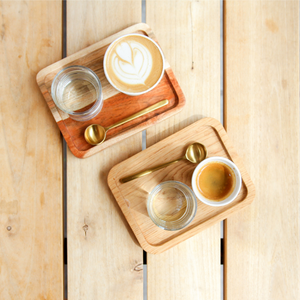 SOUTHSEA COFFEE
63 Osborne Rd, Southsea, Portsmouth, PO5 3LS
There are so many amazing things we could say about Tara & Martyn from Southsea Coffee but LOVE explains it all! Love for their passion, for their products, for their dedication and mainly for the most wonderful bunch of people we've met!
Our usual Southsea Coffee scenario: breakfast with filter coffee, seaside walk and then return for cinnamon bun and a flat white.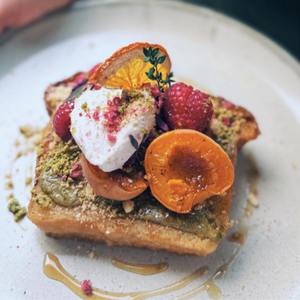 Perk Coffee Bar
1A Alston Rd, Wentworth Rd, Barnet EN5 4PA
Specialty coffee bar nestled in the residential streets of High Barnet, offering delicious expertly made coffees, single origin batch brew daily & bags of coffee roasted locally to enjoy at home. As well as great coffee at Perk they offer a wide range of freshly baked pastries, unique cakes, healthy breakfast & lunch options.
Goodmood
24-26 Commercial St, Halifax HX1 1TA
A small bar with a big city feel and a focus on quality. Serving the best speciality coffee, tea, craft beer, good food and good times in Halifax, West Yorkshire.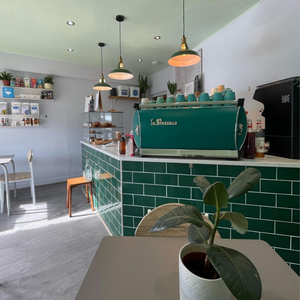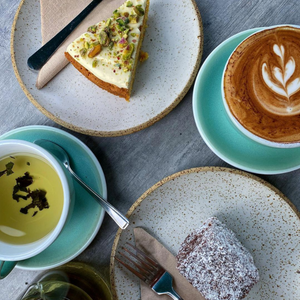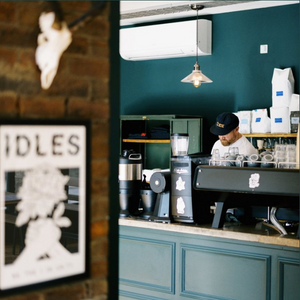 HERTFORDSHIRE COFFEE FRIENDS
Cedar Village Store & Coffee Shop
Datchworth Coffee
Eight Ounce Coffee
The Glebe Cafe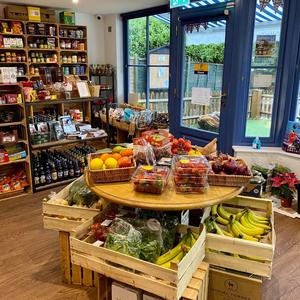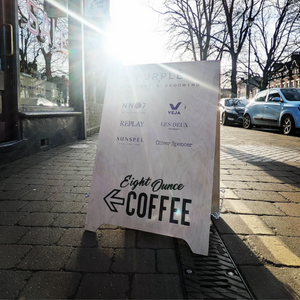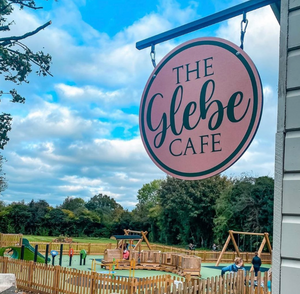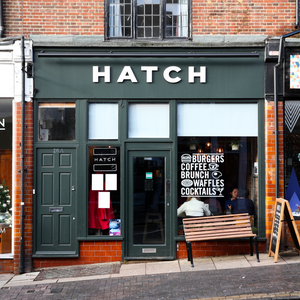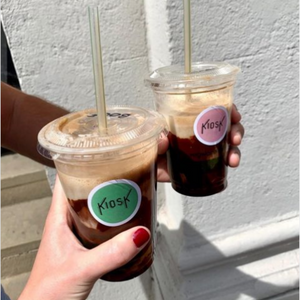 Musette Cafe
Church Farm, Station Rd, Aldbury, Tring HP23 5RS
The destination cycle cafe in the Chilterns. Cyclists, walkers, dog walkers (and dogs of course), families all welcomed!
Ocean Bells Coffee
An independently owned and family run business specialising in artisan coffee, speciality tea and home-made cakes.