I. EAST FINCHLEY SHOP

OPENING HOURS
MONDAY - FRIDAY : 8.00 am - 3.00pm
SATURDAY : 9.00am - 4.00pm
SUNDAY: CLOSED

phone: 020 3489 4383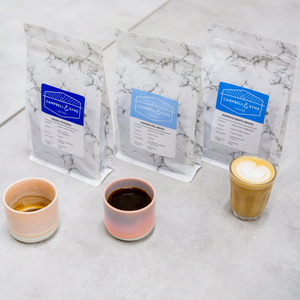 In October 2012, we opened our first shop in East Finchley, a friendly north London neighbourhood, surrounded by parks and woods. With its genuine village atmosphere East Finchley is also well known for its community spirit. We see it as a place where people connect with each other and where we get inspired by lively conversations with our regulars. 
The shop was originally set up as a cafe where we turned our dream of serving coffee and sharing our experience into reality. East Finchley also temporarily became our first roastery space (which was both beautiful and insane) until we moved to our dedicated roastery.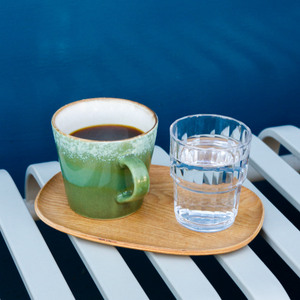 Our East Finchley shop offers a full menu of filter & espresso-based drinks as well as beans and equipment for brewing coffee at home. Customers can choose from two different options of single origin espresso and three different filter coffees (two hand poured and one batch brew filter). The coffees and origins we offer change seasonally to showcase what each harvest has to offer.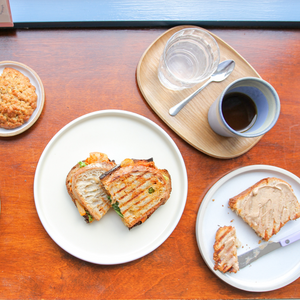 We have a small food menu that includes a selection of seasonal toasties, open sandwiches (like our old time favourite guacamole on sourdough), seasonal granola and house baked goods. Next time you visit, try our toasted banana bread with butter – trust us!
II. ROASTERY IN KINGS LANGLEY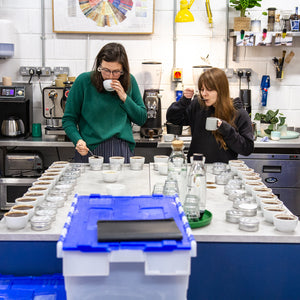 Our Kings Langley roastery is where we roast all our coffee for our cafe and our wholesale family. We moved here at the beginning of 2018 with our 15kg Giesen roaster and idealistic plans about this space being our perfect home for at least next 10 years.
Needless to say we were wrong. At the end of 2020 we added a 12kg Diedrich roaster to our setup and started building works on the unit adding an extra floor for office space, cupping & training room as well as extra storage.